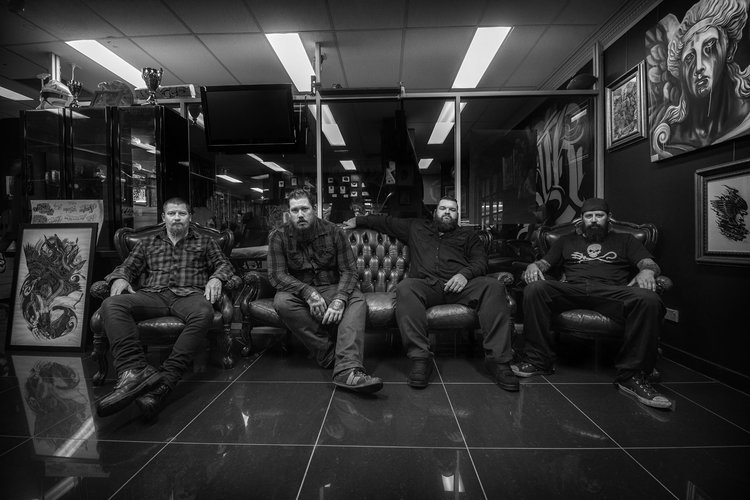 Luke Hosking – Vocals
Jimmy Glinster – Guitar
Scott Campbell – Bass
Chris Dennis – Drums
Storming out of their continent-country, Australia, where even the birds can kill you, comes thrash-groove-metal masters, Azreal. With more hooks than a Queensland bait shop, this four-piece has dominated the stages down-under for the last eight years and are now ready to take on the world. Azreal's savage percussion and punishing vocals deliver the kind of musical experience that has been sorely missing from the global metal scene for far too long. Their latest album, Premonition, is literally an audio buffet of choice tracks, especially if you are a fan of bands like Lamb of God, Sepultura and Rob Zombie.
Azreal are annihilating 2016, having signed a global management deal with Music Gallery International and Shawn Barusch. Expect announcements on tours, new music and merch from Australia's next great international export, Azreal.