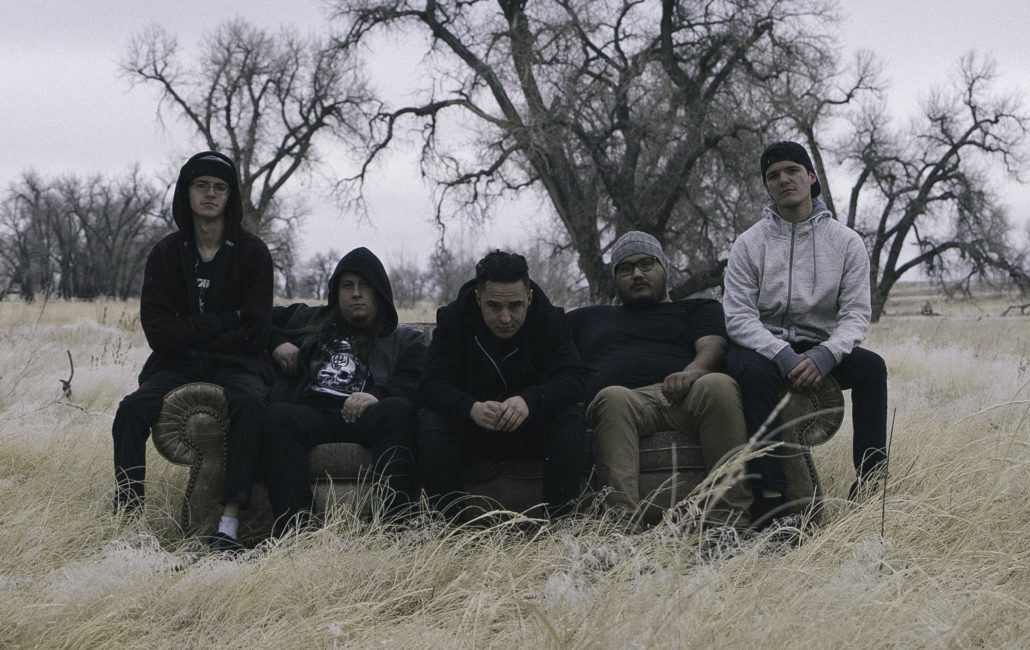 Lead Vocals: Ryan Schraeder
Clean Vocals/Guitar: Ryan Graham
Lead Guitar: Jacob Pool
Bass: Dylan Graham
Drums: Kevin Marquez
Out of the vast sea of musical negatives and downers arises the unrelenting post-hardcore/metal outfit One Way to Live who are finally bringing positivity back to our scene with their unique style of Mile High City mayhem.  Five brothers, not by birth but by bond, formed One Way to Live in 2015. However their brotherhood goes back a better part of a decade to middle school, high school and through their first musical collaborations in 2011 for a different project entitled Knife to a Gunfight. Now these young men are seasoned veterans of the stage and are ready to take the next step to international success.
"It's refreshing to find a band that not only has incredible musical talent but also has realistic expectations of how the business works and how to reach our goals together," said Shawn Barusch, owner of Music Gallery International. "One Way to Live not only sees things out of the box but also doesn't view themselves as a local band. We are very excited to have them on board. I'm feeling killer-diller about One Way to Live!"
Ryan Schraeder, vocalist for One Way to Live, commented on their signing, "We are beyond excited to work with MGI, and we have so much material that we're stoked to share with the fans! It's going to be a crazy year, and let's just say we're ready to charge into it with full force, with MGI at our side. We're happy to welcome MGI to the OWTL Crew, and look forward to what is to come!"
"What it came to be was all the different tensions we see in the world, like multicultural, and overall social issues and everything that we witness," said Ryan Schraeder on the band name. "So I came up with the idea that the only one way we really have of living right now is to just be the best that we can be, have mutual respect for others, and do the best we can to have a positive impact."
One Way to Live guitarist Ryan Graham added, "Overall, this is just one message of no matter what your belief structure is, who you are, whatever, you can be be yourself  and essentially find the ground to live the best way that you can. Our way of living as a band, for example, is to spread music and positivity and to help people to embrace positivity and to get past the bullshit and just settle the ground, which is generally what OWTL is all about."
"The way I think about it, music is a language," Ryan Schraeder on their music.  "It's written, it's transcribed. It does everything from print to ear. When you listen to it, there are specific theoretical things that can trigger different emotions at different times. That's what I go off of. When I hear these guys writing, I know they had that transition. They know what they want for every little single part. When I write lyrics, there's words to express that."