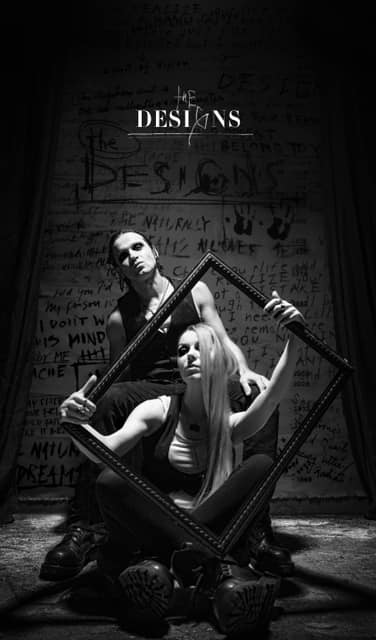 Shawn Barusch and Music Gallery International are very proud to announce the signing of Europe's brightest new stars: The Designs featuring Billy T Cooper & Snovonne 'Sno' Drake. The Designs sound is eclectic, powerful, heartfelt and unique but still totally in the listeners pocket and is destined to hook the audience after just one spin.  It was The Designs sound and professionalism that first caught the attention of Shawn Barusch of MGI and led to the band signing a worldwide management deal.
Shawn on the signing, "The Designs!! Eclectic, dynamic, whimsical and intriguing! This and more can describe these amazing and cutting edge artists, we at MGI are looking forward to this exciting collaboration for 2020!!"
"We're delighted to join MGI," Says Sno. "It feels like we're finally building a bloody fierce team to work with! Shawn's has been great, and a big help. Our talks are always so motivating. We have a very exciting year ahead of us. We want to play, be loud, inspire and amuse. Bring the show to everyone's door. Can't wait to spread The Designs!"
The Designs on their sound, "We both love a variety of genres, and are obviously influenced by all of them. Billy currently writes a lot of heavily electronic stuff, Sno tends to write cinematic rock/metal with  jazz elements. The current Designs material is shaping up to be a combination of electronic and metal. But it will probably become more varied in the future. We write for people who want to be moved physically and/or emotionally, not limited by genres."
Expect to hear a lot more from The Designs and MGI on upcoming music, tours, events, videos and merch.
Connect with The Designs:
https://www.facebook.com/thedesignsmusic/